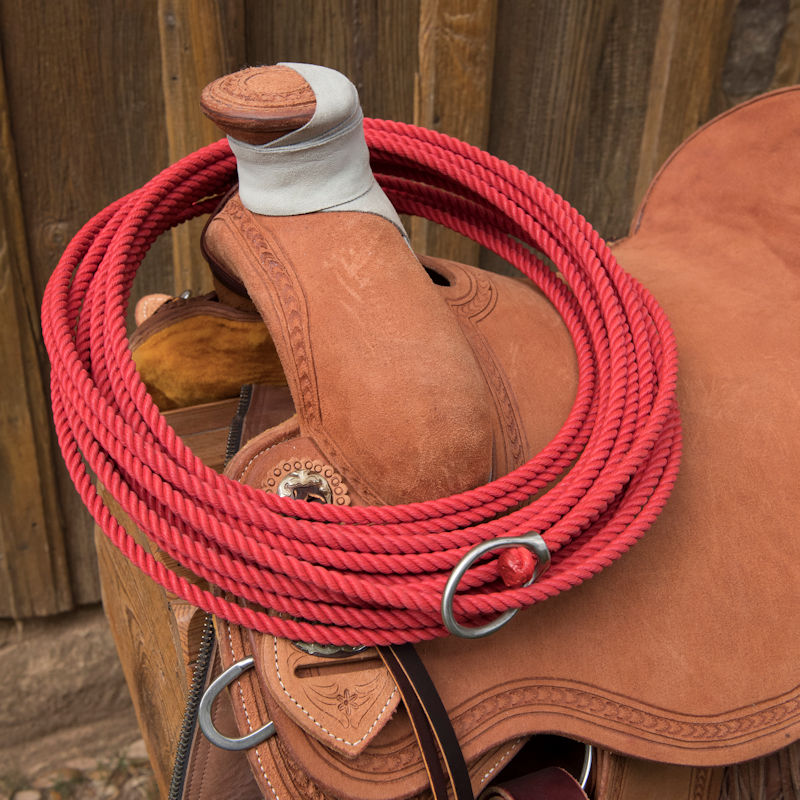 3/8 Scant Nylon 50 foot Lariat Rope
Price $88.00

88.00
3/8 Scant Nylon 50 foot Lariat Rope More Details
"3/8 Scant Nylon. The oldest and still one of the best cowboy ""tools of the trade."" You won't believe this is a nylon rope; it has a great weight, feel, and a long lasting life!
The 3 strand nylon fibers composing these ropes are waxed before they are twisted which results in less bounce making these ropes great for working outside!
Available in 3 color options:
Patriot- Red, White and Blue
Fireball- Red
Canuack- Red and White"

Web Design: Frank Turben - Computer Help
Promotional Giveaways US Only