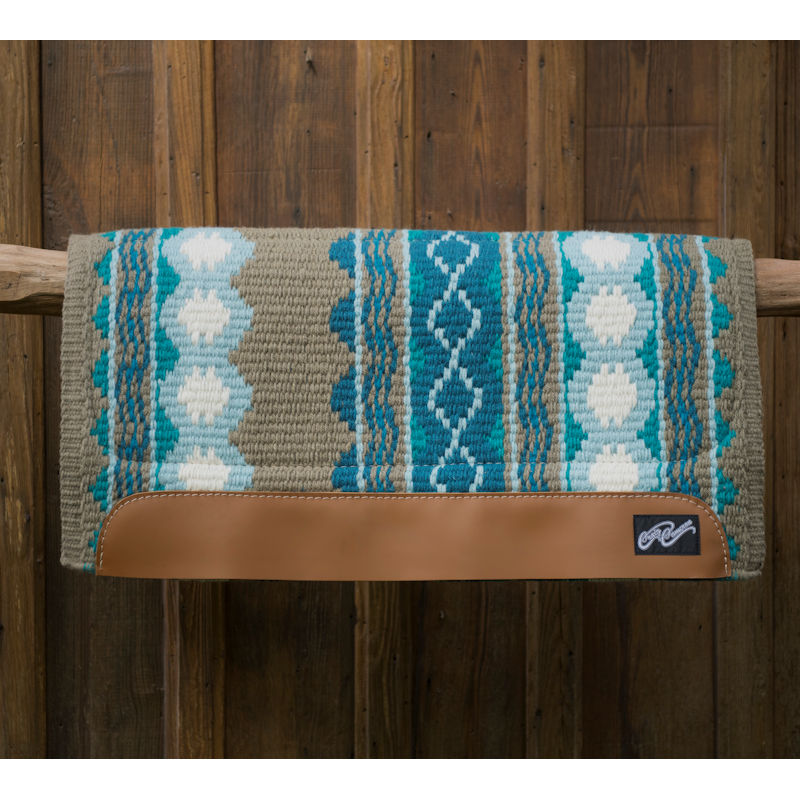 Premium Performance Saddle Pads Sage/Turquoise
SKU

ST-CC Sage
Price $295.00

295.00
Premium Performance Saddle Pads Sage/Turquoise More Details
Craig has added a new saddle pad to his Craig Cameron Collection. Starting with Mayatex's top quality 100% New Zealand virgin wool, hand woven ½" blanket, next is placed a large ½" thick wool felt pad down each side of the spine to cover the area where the saddle bars contact the horse. Sandwiched between the blanket and wool felt is an additional ¼" layer of thick high density EVA foam for superior shock absorption. The result is a pad with excellent fit and shock absorbing characteristics that will work equally as well in your everyday riding, show arena, or for the competitive rider.
The wool top is the finest quality New Zealand Wool, Stays Clean, durable & holds its shape & appearance for the life of the pad.

Has a double woolen felt bottom which allows for moisture to be wicked away from the horse's back and to help dissipate heat.

Oversize wear leather for extra protection.

Memory felt inside
Available in many beautiful western patterns and colors.
34" Length x 36" Width
Web Design: Frank Turben - Computer Help
Promotional Giveaways US Only